Patient Testimonials
Knee & Shoulder Pain Testimonial
How has Chiropractic care improved your life?
First I must give proper respect to our Creator. My experience is through the verified fact of taking a leap of faith into the unknown; permitting myself to trust a stranger and exposing myself to something new. I am very surprised at the outcome as a result of this experience. It is a wonderful feeling to have such a difference in your health that improves your quality of life. I think that the understanding of the principle of chiropractic should be revisited for more clarification because it has more to offer than is given in definition. Take another look at this concept. It is life changing!
What would you say to a friend or family member who was curious about Chiropractic Care?
Approach it with an open mind and be patient because it is much to learn.
What has pleased you most in your course of treatment at our practice?
I have been getting constant improvement.
---
Poor Posture, Tinnitus, & Leg Cramps Testimonial
How has Chiropractic care improved your life?
Chiropractic care has made a positive change in my life. The mobility in my body is so much better. I feel and see the change in my posture, the bending of my knees and less cramps in the legs. The ringing in my ears is not as loud as it was and so far it is 75% improved after 3 months of care. What a blessing!
What would you say to a friend or family member who was curious about Chiropractic Care?
I would say just give it a try. You will be surprised and glad you did, because they will also educate you about so many benefits of chiropractic care that you may have never known of and that your medical doctor will not share as well.
What has pleased you most in your course of treatment at our practice?
The staff is great, warm, and friendly. They make sure you get to know the other practice members and that brings about the feeling of family. I also enjoy the community events that they have.
Additional Comments:
I will continue to promote B2L CHIRO, a very peaceful place. P.S. Hey, hey! I am just beginning to live at 80!!
---
Hearing & Smelling Restored Testimonial
How has Chiropractic care improved your life?
Over 35 years ago, I knew I had a smelling problem because we had a bad gas leak in our home and everyone in the family was getting sick. The gas company came to check and when I opened the front door, the gas man immediately was concerned for our safety. After my first adjustment, my smelling came back and it really surprised me and my wife. Also, I walk every morning and recently started carrying my MP3 player with ear buds. After the 1st adjustment, the next morning I could not handle the volume on the MP3 player. I have lowered the volume from 10 to 7, wow!! No more excuses to my wife," What did you say?"
What would you say to a friend or family member who was curious about Chiropractic Care?
I would not hesitate to tell them that a lot of our problems can be corrected without meds, and that getting adjustments would allow our nervous system to better control our body functions. I did not give much credibility to chiropractors but that has changed my mind. It has been an education about my body and how it works.
What has pleased you most in your course of treatment at our practice?
I am feeling better and life is precious, it has made me more aware of how bad a condition that you can get comfortable with and all along you can make a conscious decision to try something different that doesn't require drugs. B2L CHIRO is educating me about the human body every week.
Additional Comments:
I am really excited how my wife is improving, it's tough but we didn't get this way overnight so I'm aware that it will take time to get optimum success.
---
Natural Healing Without Medication
Ever since I've been receiving chiropractic care at B2L CHIRO my body has felt more balanced and my posture is more upright. This has caused my neck pain to decrease and I barely feel the pain that I felt in my knee 6 months ago, before I began treatment. Some of the services that I enjoy here include the stretching exercises to help balance the muscles in my body, the reexaminations performed by the doctors to see if my body is healing right or wrong, and to top it all off the way how they adjust my spine. Dr. Valmond and Dr. Adams have great work ethic, are skillful, great listeners, and friendly. Chiropractic has helped and is continuing to help my body to heal naturally without drugs or surgery and I know it can do the same thing for you!
– Lidwine F.
---
Chiropractic Has Improved My Life In Many Ways
I have asthma and before receiving chiropractic care I used my inhaler 2 to 3 times a day. I have been under care for the past 3 months and now I don't have to use my inhaler may be once a week. My breathing is so much better and I don't have frequent headaches like I used to before receiving care. Also I have noticed a sense of calmness, and wellbeing, and can focus much better. I also suffered with anxiety, but that has subsided a great deal as well. The doctors here at B2L CHIRO are very professional, know their craft, and care about their chiropractic family. Chiropractic can definitely change one's life for the better in how you feel and function on a daily basis.
– Zakkiyah A.
---
I Came to Get Help For My Back & They Fixed My Foot As Well
I had an athletic injury to both feet back in 2009. In fact, I was so bothered that I went to the emergency room after a week of pain and re-injury to my right foot. From there, I had treatment with injections and followed by a podiatrist they treated plantar fasciitis, but my recovery plateaued. The short of it, I had 6 years of pain, discomfort and low expectation that my feet would ever be normal again. Thanks to Dr. Brittany and the team , I now have a tremendously increased ability and my daily, constant nagging of the past is really all in the past. I'd never expect it nor thought it possible for my foot to get better, but they have helped me.
– David H.
---
It's More Than The Stereotypical "Back Cracking"
When I first came to chiropractic, I suffered from migraines, severe neck, shoulder, and back pain/stiffness. I must admit I didn't feel well. I wasn't sure how chiropractic care would help, but the pain was enough to make me at least try it out because I did not want to get into a habit of taking pain medication. Since I have been receiving treatments, my neck and back pain have almost immediately ceased. My range of motion has also improved dramatically. It really has helped me!
– Shawniece S.
---
I Thought That Pain Had To Be A Part Of My Life Forever!
Dr. Brittany has completely changed my perception of total health. She helped me get rid of the thought that sore pain is just going to be a part of my life forever. I learned that many ailments can be caused by a compromised nervous system. I came in with knee pain, neck and back pain and on the verge of an autoimmune condition. Since receiving regular chiropractic care, I have been functioning and feeling a whole lot better! My symptoms have improved, and I feel more stable utilizing my muscles for activities I love to do, including, Zumba and hiking!
– Celina W.
---
I Recommended Chiropractic Care to Everyone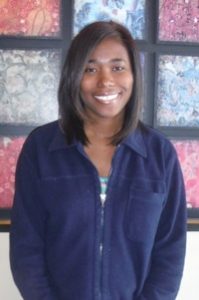 Chiropractic has really helped my life. About 7 months ago, I was in a car accident. I had numbness and tingling, throughout my body. It affected my job at work. Now thanks to Dr. Brittany, and in her form of chiropractic, I no longer have any numbness or tingling and my range of motion is better than before. I recommend chiropractic care to everyone. Even when you "feel" good and you're not necessarily in pain, chiropractic care can help your overall wellbeing!
– Tina H.
---
Just Try It!
With chiropractic care, I have been able to enjoy a level of health and wellness that I didn't even know I was missing out on. I got so used to poor posture, muscle aches, and stiffness that it was just normal to me. Now I know that it doesn't have to be normal for me. With chiropractic, I have regained mobility and got rid of the stiffness!
– Rueben C.
---
Sinus Problems, Shoulder & Knee Pain
For some years I was experiencing pain in my shoulders, knees, and congestion in my sinuses. It reminded me of having a dimmer switch turned up and down in my body. After my first adjustment, the pain began to gradually subside, and through my chiropractic care experience here at B2L CHIRO, I have improved function in other areas of my life. My breathing is better, eating habits have improved, sleep is more restful, and stress levels are more manageable. I enjoy when Dr. Valmond would say "the power is on, go and enjoy your life!" after every treatment.
I know the body can and is able to heal itself with proper alignment of the spine and nervous system. My experience here at B2L CHIRO has been more than great because now I know that I don't have to rely on medications or surgery as my first resort to addressing my health needs.
It is back to life for me!
– Patricia W.